Understanding basic economy
|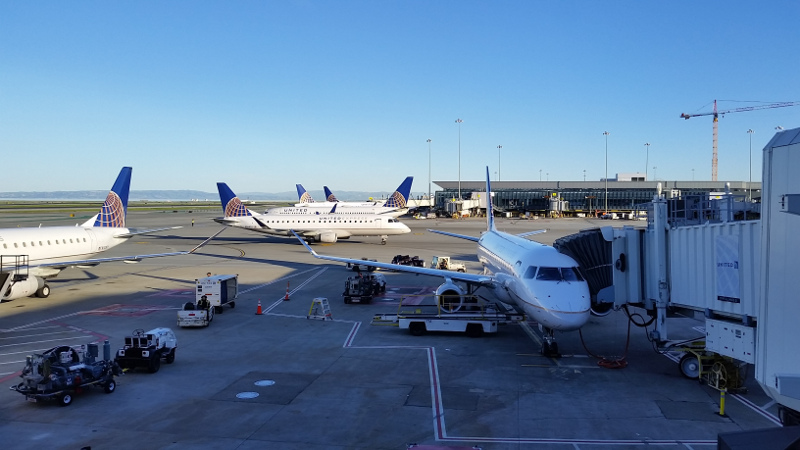 It used to be (long, long ago) that once you and your person were safely onboard the airplane with your stuff, you were safe from the airline's attempts to extract more money from you. Then, they started charging for alcohol. After that, there were no longer any free meals to be had (though these are making a comeback on a couple of carriers). If you didn't want to pay, you had to be satisfied with a small bag of pretzels or nuts and a complimentary soda or similar.
Even when free checked bags basically disappeared, the only major hold out being Southwest, at least whatever bags you were able to get into the cabin were free and clear. Not so anymore. Eventually, carry-on baggage fees appeared, followed by fees to select your own seat.
Today, the latest clawback salvo from the airlines is coming to be known by the umbrella term, basic economy. Feel the squeeze.
What is basic economy?
Those business travelers among you may be interested in an article entitled, "The Secret Other Reason Basic Economy Is Everywhere", by Scott McCartney of The Wall Street Journal. In it, he describes basic economy as, "…the latest move in the chess match between airlines and corporate travelers", alleging that, "Delta, United and American have found a new way to shoo business travelers away from their lowest prices and make them pay more."
The 30,000 foot view for all of us, if you will, is that this class of service essentially aims to create more ticket pricing tiers, which in practice have the unfortunate effect of restricting the ways in which airlines accommodate their customers even further. While there is no standard as of yet, flying basic economy frequently means that you will not be able to select your seat ahead of time, nor will you be able to bring a carry on onboard with you (at least not without an additional fee), and you may be last to board.
It's all at the discretion of the airline in question, however. For instance, Delta is not charging for carry-ons thus far, but one of their policy pages does make it sound as though they will single out the basic economy customers for gate checks of carry-ons, if overhead space is limited.
Shopping tools
While shopping tools like Google Flights have settings for overhead bin access restrictions and related pricing, they are still working on a setting that would include the other fees you might pay for checked bags. Also, there is no indication at this point as to whether they will eventually offer settings for other restrictions, such as selecting your seats in advance.
Above your flight fare search results on KAYAK, they offer a Fee Assistant toolbar where you can select the number of carry-ons and checked bags you are planning on traveling with, in order that you may elect to include baggage fees in the fare results.
Since there's no consistency across the board, you, the consumer, have to pay close attention when using third party shopping tools, especially. Be certain you know what you're buying when you nab the cheapest fare, so that you're not unpleasantly surprised by the result after the fact.
Further details
For a summary of how things currently break down for the major US carriers, including access to overhead bins, seat assignments, and boarding priority, see Condé Nast Traveler's comparison. Some highlights from their article include the following:
Alaska Airlines just announced this month that they're joining the game with their "Saver Fare".
You earn fewer qualifying status miles as a card-carrying AAdvantage member when you purchase a basic economy ticket with American Airlines.
JetBlue and Hawaiian Airlines might be the next airlines to go the basic economy route, as they have admitted they are monitoring the success other airlines have had with it.
Basic economy fares are set to spread worldwide.
Of course, each new restriction paves the way for the introduction of the next. Is there any other industry that is so preoccupied with literally decreasing the options available for the price instead of increasing your bang for the buck?! I can just imagine one day a ticket class dubbed "essential economy". That'll be the day when you barely make it on the airplane with your person, and nothing else. Well, perhaps the shirt on your back… And the shoes on your feet. Maybe…if you're lucky.