Your next flight ticket: Bag it up
|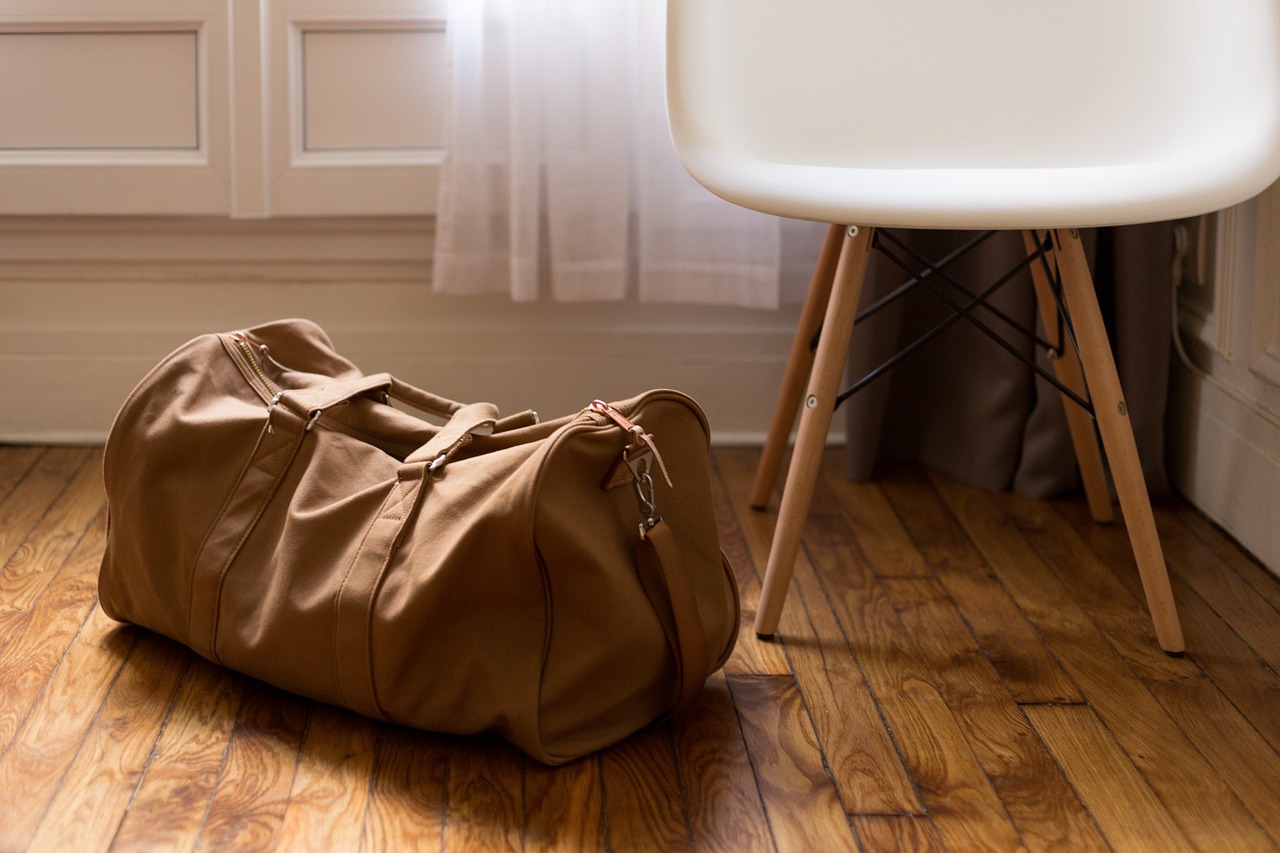 The quick & dirty
Flight ticket prices are evermore impacted by baggage fees these days.
When purchasing your next flight, watch out for "basic economy" fares that restrict access to even the overhead bins.
The story
Remember the day when you could bring luggage onboard and check bags for free on your domestic flight from SFO to NYC? Sadly, we know those days are long gone. Nowadays, if you can check even one bag for free, it feels like you were the beneficiary of a glitch in the system, like maybe you got away with something. As the airlines continue to eke out profits and change the way they do business, establishing new policies and additional charges, we customers must also remain on the alert and stay up-to-date.
Flying today requires us to stay nimble and approach the whole enterprise with new thinking. We may find that we need to tweak the way we purchase our tickets here and there. And now more than ever, we need to take baggage fees into consideration when searching for and booking our next journey, as a misstep here can ground an otherwise perfectly planned flight.
This is especially true with "basic economy" offerings that may even restrict the baggage you can bring onboard by limiting your access to the overhead bin, nevermind checking bags and the associated costs. If you want the lowest fare, the end result could be that you're stuck with a personal item only or, put another way, a carry-on that fits under the seat in front of you.
As for checked luggage, it's true, Southwest is the last major airline holdout – they still do not charge for the first two checked bags. Only Ravn Alaska, a small carrier operating in the Last Frontier state, can likewise boast such a policy. JetBlue killed free bags in the middle of 2015.
That leaves most of us paying for our checked bags if not our carry-ons too, since Southwest only connects so many places, and the fees can make a huge difference, especially where it comes to a roundtrip flight. So, how do all the airlines stack up when we take baggage fees into consideration, and how do you look out for yourself and your wallet?
The numbers
Utilizing Google Flights, I've assembled two useful tables with hypothetical flights covering a couple of popular routes to highlight how baggage fees can make a significant difference. Note that Google Flights will display fares with and without the access restriction to the overhead bin that some "basic economy" fares include, as well as what fees you will pay with a particular airline for checking bags, once you select a trip leg. Additionally, I've compiled a few resource links to some tools on baggage fees available out there in the ether for your convenience.
Situation #1, ONE-WAY: You're moving to Las Vegas from Los Angeles, going from aspiring actor to aspiring Cirque du Soleil performer (or Raiders cheerleader). You're planning to fly out on the 21st of April, 2018. The full breakdown can be found below.
To summarize:
If you're making a quick getaway and you're not taking anything with you, American Airlines ties for first with Virgin by a few bucks with their "basic economy" offering. If you're wanting to bring a personal item (a bag with your underwear), you're good.
Once you decide that you'll want a carry-on in addition to your personal item, it's time to switch to Virgin.
Going for the gold with two or more checked bags? Stick with Virgin, as it continues to win the more-is-less competition (with things like comfort, style, and customer service to boot).
| | | | | | |
| --- | --- | --- | --- | --- | --- |
| Airline | Lowest Price | Plus Carry-on | 1st Checked Bag | 2nd Checked Bag | 3rd Checked Bag |
| American | $37 | $42 | $67 | $102 | $252 |
| Virgin | $37 | $37 | $62 | $87 | $112 |
| Delta | $42 | $42 | $67 | $102 | $202 |
| United | $45 | $46 | $71 | $106 | $206 |
| Spirit | $56 | $91 | $121 | $161 | $246 |
| Southwest | $102 | $102 | $102 | $102 | $177 |
*Data good as of Friday, April 6, 2018.
Situation #2, ROUND-TRIP: An old flame of yours from your high school days in Cleveland lives in Boston now. You've recently reconnected on Facebook and they've invited you out for a visit. They've divorced and you've been single, playing the scene for about a year. What the heck, why not…a few days later this month, let's see what it will cost you:
jetBlue is for you. You can buy a round of stiff cocktails with the sweet moolah you save.
No bags, no problem with Spirit, but you'll never be paying the lowest price. In fact, jetBlue maintains its edge all the way through the three bag category (hey, who knows what you'll want to wear once you're there?!).
| | | | | | |
| --- | --- | --- | --- | --- | --- |
| Airline | Lowest Price | Plus Carry-on | 1st Checked Bag | 2nd Checked Bag | 3rd Checked Bag |
| jetBlue | $101 | $101 | $126 | $161 | $261 |
| Spirit | $119 | $154 | $184 | $224 | $309 |
| Delta | $166 | $166 | $191 | $226 | $326 |
| American | $180 | $180 | $205 | $240 | $390 |
| Southwest | $223.60 | $223.60 | $223.60 | $223.60 | $298.60 |
*Data good as of Friday, April 6, 2018.
WATCH OUT!
Certain destinations restrict the total number of bags you can check on any arriving airline. For instance, on flights to certain cities in Mexico, you may be held to a specific number of checked bags. This is a decision handed down to the airlines by the Mexican government. Be sure to research these exceptions ahead of time using a Google search.
I've been hogtied at an airport when moving to Guadalajara with more than a couple bags full of stuff after an airline employee at a central office told me there was no luggage limit in place but the airport counter staff pointed out that there was a Mexican government mandated one. All I could do was redistribute one full suitcase of madre among the others and pay an overweight luggage fee. I can assure you it wasn't the greatest experience I'd ever had at an airport.
Compare Baggage Fees
Airfarewatchdog lists baggage fees for the first two, additional (three or more), overweight/oversize, and carry-on bags by domestic carrier, along with a host of other fees such as those for ticket changes, same day changes, reservations by phone, unaccompanied minors, and seat selection. Very basic list in a very basic format for just the most popular domestic airlines.
CheapAir allows the user to view baggage fees by selected flight class. The site lists fees for up to four bags in $ USD (though a few are in the airline's local currency), along with baggage size limits, carry on allowances, and other details. Nice and straightforward for the larger, more commonly flown airlines worldwide.
Expedia enables you to get the latest up-to-date details on baggage fees with that particular airline in real time by clicking on the "Baggage Fee Information" link from your flight search results, as the screenshot shows. Note that this information does not include excess baggage charges (cost for bag number three and more) or charges for overweight luggage.
Or, if you have already purchased an itinerary with them, the relevant baggage fee information will be displayed there. Otherwise, they make available to users an extensive list of airline luggage detail page links.
FareCompare provides a simple list by airline of information on carry-on and checked luggage dimensions and fees. Includes charges for additional (three or more) and overweight/oversize bags. The information is broken down into domestic and international with many of the most popular airlines listed.
Of interest with this resource is that you can search by airline or by luggage type. For example, you can select First Checked Bag and be shown what each airline charges accordingly. Additionally, you can compare pet, overweight and oversized baggage, second checked bag, and carry-on bag fees.
iflybags.com is an online baggage allowances and fees calculator. Visit their homepage and enter in your trip details to get extremely detailed info on baggage allowances (including different types of sports equipment) and fees. A slight drawback is that it seems you can only search one airline at a time.
Farelogix, Inc, the parent company, used to offer an iPhone app that could be downloaded from the Apple App Store for a price, but it appears that is no longer the case. A quick search doesn't produce much in the way of alternatives, either, but it does result in this interesting find – an article on apps that will help you sell your unused luggage space. That kinda seems like it would represent a security risk, though, doesn't it…
KAYAK offers details on checked bag fees up to three bags, meal and snack costs, pet charges, unaccompanied minor service charges, and seat assignment/leg room preference fees for the most popular carriers. They also provide links to the luggage rules pages of a "full list of carriers" and, trust us, when they say a full list, it is a very exhaustive full list.
SeatGuru, a service of tripadvisor, is like an airline profiler, allowing you to shop fares and search the airline of your choice to learn about everything from the types of planes they operate to seat maps to the characteristics of the seats themselves (including the pitch of the seatbacks!) to check-in methods and policies to fee information and much more.
To find baggage fees, including info on overweight/oversize luggage, click on the Airlines box within the main navigational menu on their homepage, select your airline from the Browse Airlines page, then highlight the conditional menu box bearing the name of the selected airline on the far left of the top navigational bar and click Baggage from the dropdown menu that appears. Note that you may have to click through to the airline sites themselves (links provided by SeatGuru) to see the actual baggage fees for your specific flight.
tripadvisor's list covers domestic baggage fees up to three pieces of luggage. Overweight/oversize luggage fees are not covered, but carry-on bag fees are. Links are provided to connect you with airline websites. Also see the following article, "Newton: Baggage Rules for Multi-Airline Trips", for an older discussion of baggage rules where it comes to multiple-airline itineraries.
For direct Links to the airlines' baggage pages so you can ensure you have the latest and greatest info, I'd recommend again that you see KAYAK's extremely exhaustive list. Then when it comes time to plan that next trip, you'll be ready to bag that flight up.