The best cell phone service in Costa Rica
|

The quick & dirty
In terms of coverage, go with Kölbi.
If you want service that will also work in Nicaragua and Panama (as well as other LATAM countries), choose Movistar.
Don't waste your time with Claro, unless you'll be sticking to population centers like San José or Liberia.
The story
I'll cut to the chase: Kölbi is your best bet when it comes to getting the most complete cell phone coverage within Costa Rica. From the big city to the much more sparsely populated parts of the country, Kölbi came through for me time and time again, which was key since I was driving around in a rental car and navigation would otherwise have felt impossible without Waze and Google Maps.
In fact, it was rare that I lost signal for any real extended period of time, no matter where I was driving or what towns I was in between. San José…check. On the way to La Fortuna, and then in town…check. Out to Arenal…check. To and around Monteverde…check…Green Paradise…check. Playas Grande, Conchal, Flamingo…check, check, check. To Playa Naranjo, check. Punta Arenas, check. Back to San José…check.
The company is one of three major carriers in the country, though the other two simply don't quite measure up, especially Claro. The latter was spotty, at best, and often completely MIA in many of the locations mentioned above, including La Fortuna and Monteverde.
Kölbi is the homegrown option of the bunch and is known inside the country to have the best coverage. At the right time of day, it's easy to get a SIM card, ("chip", as it's referred to in Spanish), even immediately upon your arrival at the San José (SJO) or Liberia (LIR) airports. You can also acquire one on the cheap at numerous convenience stores, kiosks, pharmacies, and the like all over the place, even seemingly out in the middle of nowhere. They all sell Kölbi, and for good reason.
However, you should note a couple of things. If you arrive late in the evening, the airport locations, as well as many stores, will be closed. Also, Kölbi does not operate outside of Costa Rica, which is too bad if you know you're going to be moving on to neighboring countries afterward.
2nd best
Movistar's coverage was actually decent, and is a good option if you want to acquire a SIM card that will also function well in Nicaragua or Panama, for instance. However, a couple things to keep in mind: San José locals know that Movistar functions better in Nicaragua than in Costa Rica. Thus, if your goal is the best coverage in Costa Rica, go with Kölbi.
Next, a Movistar chip purchased in Costa Rica will work in Nicaragua as well, sure, but only if you have credit, or "saldo", already loaded onto it. If not, it can't be replenished once in Nicaragua. You can only recharge chips that were purchased within the country you're currently in. To get working again with Movistar in Nicaragua in the absence of saldo, then, you'll need to acquire a new SIM card in Nicaragua, then load that one up. Hence, in the end, Kölbi not working outside of the country may not be something that should count against it in this roundup.
Next time
What's more, acquiring chips and activating them costs little. After utilizing Claro through a Mexican Telcel chip (disappointing), then Movistar on one phone (decent with cross-border functionality but no recharging once outside of Costa Rica), and finally Kölbi on another (hands down the best inside Costa Rica), I would probably just acquire chips for each country in question as I go based on which ones worked best for each place, next time around. And there will be a next time…
For instance, a SIM card may only cost you the equivalent of one or two US Dollars. At one shop, attached to a gas and car service station, I was actually given a Claro SIM card for free and sold two recharge cards at face value. Getting up and running with any SIM card and some credit is a matter of spending a few bucks at most for everything and is a relatively quick and painless affair.
Kölbi


According to a Wikipedia article, Kölbi operates on the following technology:
GSM-1800 (GPRS, EDGE)
850 MHz UMTS, HSDPA
2600 MHz LTE
It belongs to the Instituto Costarricense de Electricidad (ICE) and has approximately 4.33 million ticos using its services.
For Kölbi, have the person who sells you the chip give you a hand. You have the added benefit of being able to purchase it immediately upon landing in the country, so long as it's not too late in the evening:
You can stop by the company counter next to carousel 2 in baggage claim at the SJO airport, the stand they have at the LIR airport past customs, or any store that has the Kölbi logo posted somewhere.
Have your passport and the equivalent of $2 or so handy for the SIM, plus some additional money to purchase saldo.
The person behind the counter will cut, yes cut, the chip down to the appropriate size for your phone and then activate the service for you.
You can then add saldo right then and there or as you go. Purchase just enough to get started or purchase enough all at once for a plan, such as a 30-day plan, that should serve your data needs well.
Movistar


Per the same Wikipedia article mentioned above, Movistar operates on the following technology:
GSM-1800 (GPRS, EDGE)
850/2100 MHz UMTS, HSDPA
1800 MHz  LTE
It is owned 100% by Telefónica and has somewhere in the neighborhood of 1.42 million Costa Rican subscribers.
For Movistar, you pop the chip in, send a text to identify yourself (including your passport number, if you're not a local), and you're all set. The person who sells you the chip will do it for you or instruct you on how to get it done. Or, you can follow the procedure below:
To activate yourself:

Turn your phone off.
Load your newly purchased/acquired SIM card.
Turn your phone back on.
Send a text message to 1693 with the following information, adjusted for your personal data, of course:

Activar passportNumberHere firstName LastName 2ndLastName

For second last name, just put your mother's maiden name, for instance. That's what I did and it worked fine.

After you have sent the text, restart your phone.
Check your text messages. You should receive a response with your new Costa Rican phone number. It will not include the area code. That is 506.
Add saldo, which can be done at the same location you acquired the chip or at a kiosk or any location advertising cell phone products. The recharge is a transaction the given employee will manage.
Note that you can also purchase a certain amount of saldo upfront so as to form a "packet" or plan, such as a 30-day plan.
Claro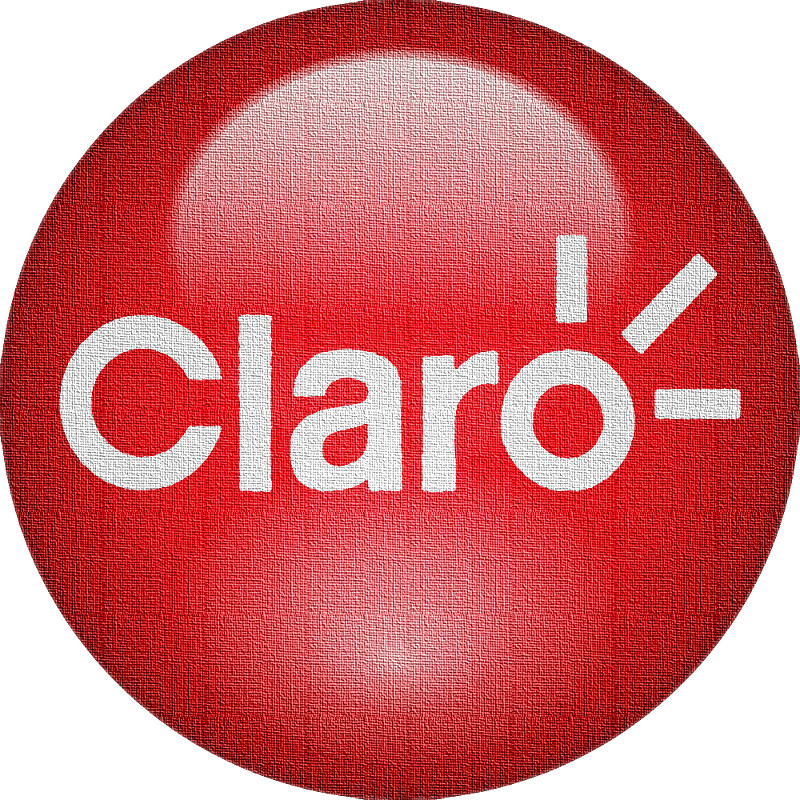 Claro functions on the following technology:
GSM-1800 (GPRS, EDGE)
2100 MHz UMTS, HSPA+
1800 MHz LTE
With 1.13 million subscribers, it has the smallest customer base. It is wholly owned by América Móvil.
Claro is such that you can pop the chip in and be up and running quickly, as well:
To activate the service yourself:

Turn your phone off.
Put your Claro SIM in. The same chip comes in three sizes, mini, micro, and nano. Just break away the extra plastic you don't need, no cutting necessary.
Power your phone on.
As a foreigner, dial *10 and follow the prompts.
Add credit at businesses or by using recharge cards sold at certain values.
A note on gadgets
As a related aside, an unlocked older gen iPhone really is your best friend in Latin America. Not really flashy enough to get you mugged (probably, but practice common sense), and it just works with whatever SIM from whatever company you throw at it.  I have not been a fan of Apple products for some time now (though I have to admit I used to be) but I can't ignore this reality. By older gen, I mean a well functioning 5S, for instance. So, think twice when considering trading in that older model when you're purchasing a new one…